Irish singer and songwriter Enya (born Eithne Ní Bhraonáin), whose soothing, angelic voice is one of the most celebrated in the world, achieved a breakthrough in her career in 1988 with the album
Watermark
, which featured Enya's first hit, "Orinoco Flow." The song, sometimes known as "Sail Away" (it is actually just about the dream of travelling the world freely), was first released as a single after getting airplay on The Steve Wright Show on BBC Radio One, and topped the charts in the United Kingdom. The album, in turn, sold eight million copies. The song also received increased popularity … after featuring in a US commercial for car maker Volkswagen.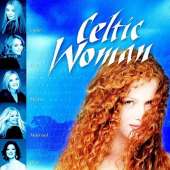 The title of the song refers to the London studio in which it was recorded, rather than the Venezuelan river Orinoco (one of the longest rivers in South America), although it is likely a deliberate dual reference. As reported in the little book included with the box set of
Only Time: The Collection
, there was a sense of discovery in the creating of
Watermark
, "a sense of beginning, a sense of something new and exciting. "Orinoco Flow" reflects the feeling of that time for us - adventure!"
Recently the group Celtic Woman has
resurrected
this song with their own arrangement. Here in the You Tube
video
—a very recent and unique one!—is a comparison of the original "Orinoco Flow" (music video) by Enya and the version sung by Celtic Woman. Who sung it better? You decide!