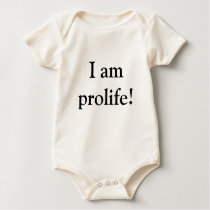 There is a good news for pro-life people: according to the new
Gallup's annual Values and Beliefs survey
, conducted May 7-10, 51% of Americans declare themselves "pro-life" on the issue of abortion and 42% "pro-choice." This is the first time a majority of U.S. adults have identified themselves as pro-life since Gallup began asking this question in 1995. The new results represent a significant shift from a year ago, when 50% were pro-choice and 44% pro-life.
The shift toward the pro-life position is confirmed in two other surveys, says Gallup:
The same three abortion questions asked on the Gallup Values and Beliefs survey were included in Gallup Poll Daily tracking from May 12-13, with nearly identical results, including a 50% to 43% pro-life versus pro-choice split on the self-identification question.
Additionally, a recent national survey by the Pew Research Center recorded an eight percentage-point decline since last August in those saying abortion should be legal in all or most cases, from 54% to 46%. The percentage saying abortion should be legal in only a few or no cases increased from 41% to 44% over the same period.
It's also interesting that the percentage of Republicans (or independents who lean Republican) calling themselves pro-life rose by 10 points over the past year, from 60% to 70%, while there has been essentially no change in the views of Democrats (including Democratic leaners). Via
All American Blogger
.