This blog is almost certainly a bit too "serious," I know, at least insofar as politics is (still) a serious matter and not (yet) an entertainment show, as someone might suspect… That's why this time I want to talk about …fashion—which may not be the most important issue in the world, but nonetheless, apart from its intrinsically ephemeral nature, it's an important sector of the economy and a huge business. But there is an additional reason why I want to go into this field: the story I am about to tell is one of fashion and soccer. In fact it talks about one of the most popular and talented soccer player ever: Milan legend Paolo Maldini, who won seven Italian Serie A championships, five UEFA Champions League Cups
, five UEFA Super Cups, two Intercontinental Cups and one FIFA Club World Cup!

Prior to his retirement, Maldini unexpectedly said that he would never be moving into a coaching career. And he kept his word. In fact, when in June 2009 he was offered a position that would have reunited him with his former manager, Carlo Ancelotti, by joining Chelsea as a coach, he turned down the offer (it was the second time he turned down a British tempting offer, the first was when Manchester United boss, Sir Alex Ferguson, tried to sign him …). He preferred to become a fashion entrepreneur. And like it or not, that's what he is now. A courageous decision, and that's why I like it.

However, Paolo Maldini's entrepreneurial adventure isn't a solitary one: he is in association with rocker Liam Gallagher. The two have known each other for years after meeting on an OASIS tour, and have grand plans to become a leading fashion house in Europe. One cannot but wish both of them all the very best, but don't ask me not to remember with nostalgia the good old days when the greatest defender of our time...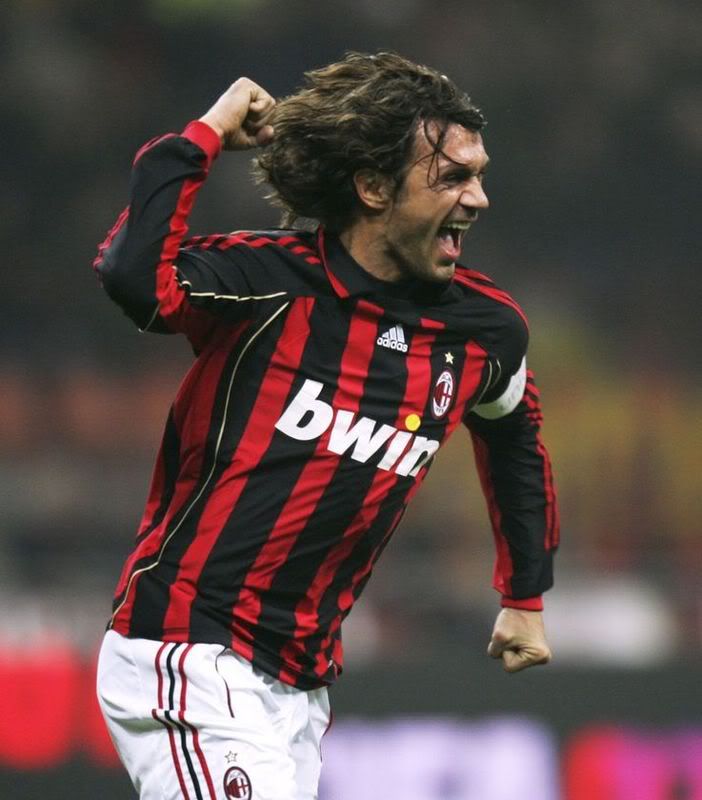 Recommend this post on Google!